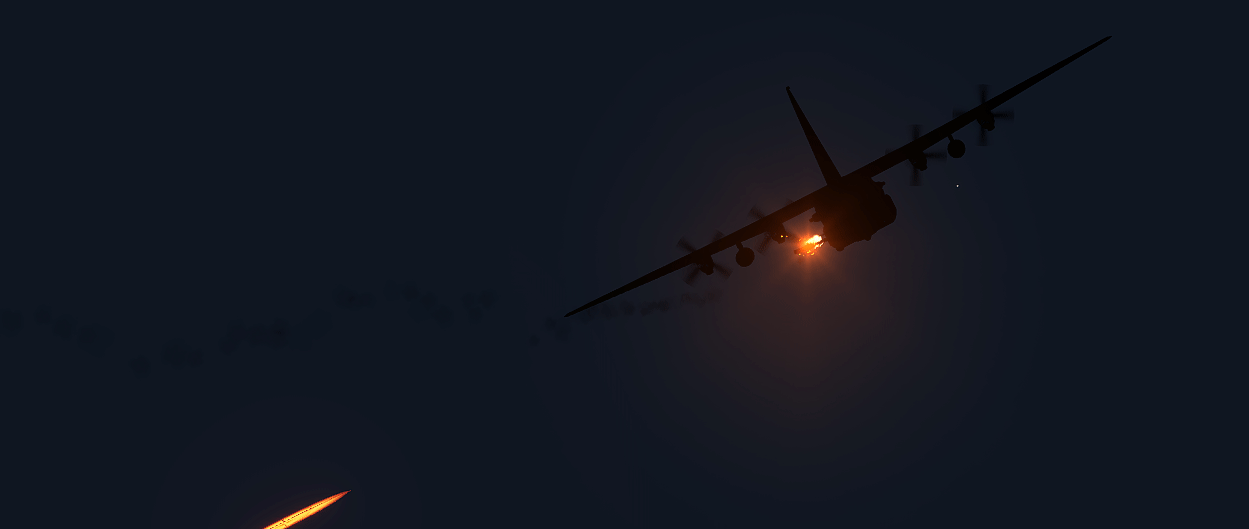 MAJ Carrera
General Aviation
Content Count

729

Joined

Last visited

Days Won

14
About MAJ Carrera
Rank

153A Rotary Wing Aviator

Unit
1) Qualified MOS

0372 Critical Skills Operator | 153A Rotary Wing Aviator

2) School of Infantry
3) Corporal's Courses

CPLC 101 | CPLC 102 | CPLC 103

4) Sergeant's Courses

SGTC 201 | SGTC 202 | SGTC 203

7) Auxiliary Qualifications

CLS | MFF | AH-6M, AH-64, MH-6M, MH-47, MH-60, C-130

8) Date of Rank
Service Number
The guys over at the Apache project mod Milsim unit are hosting Operation Green Axe 2. This is an event inviting other Milsim units to play together in a PVPVE environment. Unit members are free to join the redfor or blufor side but not both to prevent cheating. So we must workout ahead of time which side we will want to play as. The sessions will last about 4 hours and there is no date set but they anticipate it to be mid-october. Pilots willing to fly in this OP will be flying the Apache project Apache, will need to familiarize them self's with the airframe as well as 9-liners and pass an extra evaluation process to qualify for flight. Please cheeki breeki this post if you are interested in joining, if we can get enough members we can sign up as a group. Here is the official announcement, click the registrations link for more details:

This is coming up this weekend those interested make sure you have the time zone right, it starts at 1900 EST.

MAJ Carrera replied to SSgt Cole's topic in Game Room

Put me in for the "Aviation Immersion Guy"

Also I should note, this will be locked first person.

A good article by Pop Mech: https://www.popularmechanics.com/military/aviation/a32319508/defiant-vs-valor-black-hawk-replacement/

Since we have a 5th weekend coming up I wanted to do something different, to change it up a bit. I will be hosting a PVP fun mission for anyone that wants to attend, the premise is Russian forces are defending several objectives on their island from an American special forces team. This will be a YDYD (ya die ya die) scenario meaning no respawns, once you die you will have access to the spectator camera and may chat among your fellow dead. That said I'm hoping each "session" should hopefully last about 30 minutes to an hour. multiple sessions are planed with the ability to change your side if you so wish there will not be a 2 hour limit we will go till we don't have enough players to continue. The catch; Russian forces don't have night vision and are limited to soviet block equipment but have more numbers than the Blufor team, right now I'm looking at a 4:1 ratio but that may change. Russians will have to rely on spotlights, flashlights and flares to find the Blufor team, they also have 2 armed GAZ's and 2 unarmed GAZ's for transport/patrols. Blufor also has a limited arsenal to affect balancing, they have Western based equipment, NVG's and IR equipment. 1x unarmed Reaper drone is available for use for ISR. Blufor has several ways that they may insert into the AO determined by the Blufor commander each game. Blufor has two types of objectives, primary (for winning the mission) and secondary (if completed offer powerful advantages to the Blufor). More information will be given during the mission setup phase. This game is not play tested and may not be balanced so I may restrict certain items if they deem to be overpowered. Right now the mission has 16 Redfor, 4 Blufor and 2 Zeus slots however I can add more depending on interest. Please reply below if you are interested in attending. Everyone is required to be a team player and have a good time. Comradery will be strictly monitored and if there is any problems then the mission will be ended prematurely. TIME: 1900 EST 31MAY20 MODS: Standard 3dMRB modpack

12

MAJ Carrera replied to Capt (Ret) Dale's topic in Tun Tavern

I really like Sikorsky's designs and want them to win, but they have had so many delays and setbacks during the program while the valor has not. I don't really like the tilt-rotor design you can basically kiss small LZ's goodby, the Valor is almost as wide as a blackhawk is long, rotor tip to tail. The "sleek" look they all have I think is an acceptable price to pay considering the advantages they have over the current ships, 64 payload aside.

Wondering if there is still interest in the unit regarding these programs, https://theaviationist.com/2020/03/05/u-s-armys-fara-program-what-we-know-about-all-the-oh-58d-kiowa-warrior-replacement-candidates/

MAJ Carrera replied to LTC Brueske's topic in Game Room

MAJ Carrera replied to SSgt Braathen's topic in Tun Tavern

I have done a thing... yay or nay?